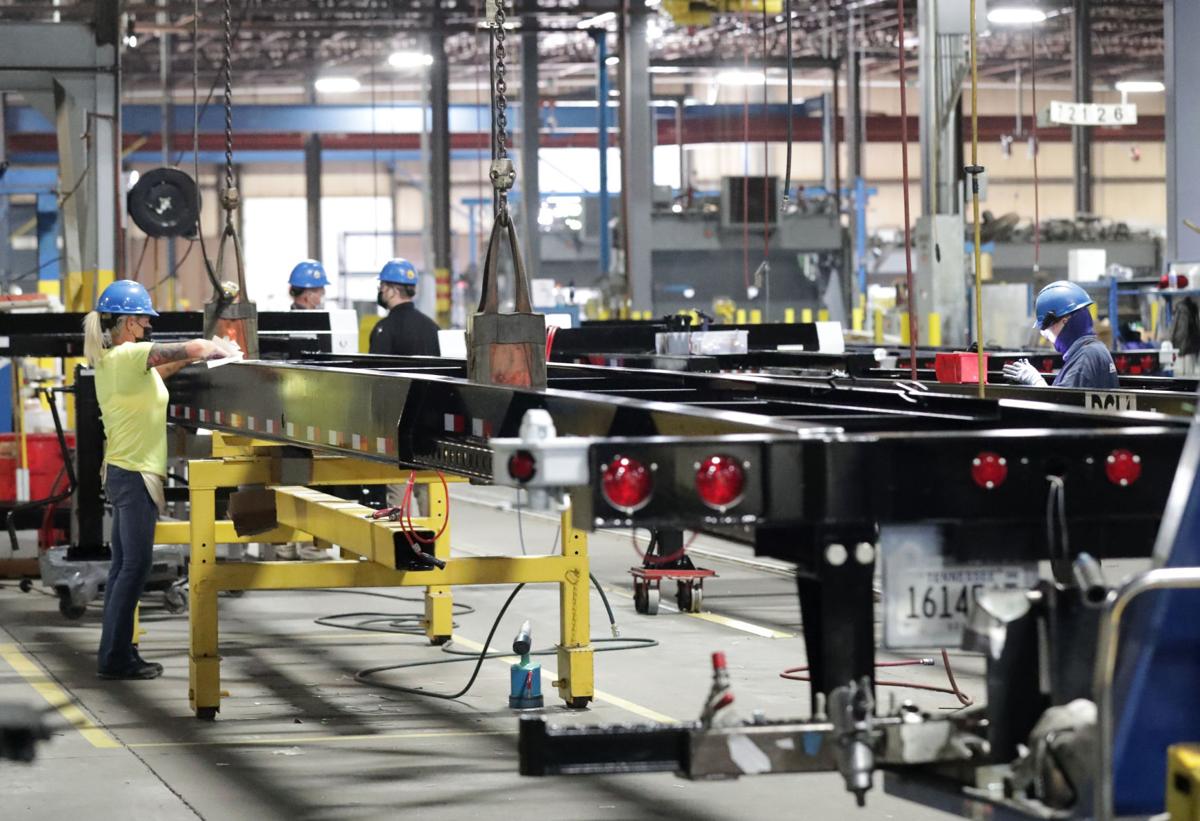 STOUGHTON — The move was made for survival, the timing fortunate and the payoff hundreds of jobs at one of Dane County's largest manufacturing firms.
A coalition of U.S. chassis manufacturers is celebrating federal rulings that will dramatically increase tariffs on intermodal chassis used to haul shipping containers imported from China.
For Stoughton Trailers, it means the addition of 300 jobs at its Evansville plant and increased production at the company's parts manufacturing facility in Stoughton. The company will make about 5,000 chassis this year but by 2022 wants to produce 15,000 chassis a year to help grow overall annual U.S. production to 30,000 to 40,000.
The U.S. International Trade Commission last month issued a 44.3% tariff for the next five years on the chassis and sub-assemblies. Last week the U.S. Department of Commerce made a similar ruling that is expected to drive the total tariff to 221%.
The chassis are not those used on the typical trailers produced at Stoughton Trailers. Instead, they are built for containers double-stacked on train cars. When the containers are off-loaded at train yards, each is placed on a chassis that is then pulled by truck to warehouses, distribution centers and stores.
In 2019, Bob Wahlin, president and CEO of Stoughton Trailers, began creating the Coalition of American Chassis Manufacturers with four other companies and worked with Wiley Rein, a large Washington, D.C., law firm. In June 2020 the group filed a petition that ultimately proved that unfairly dumped and subsidized imports of Chinese chassis were injuring the U.S. chassis industry. A surge in online shopping created by the pandemic has only added to the demand for the chassis that sell for about $14,500 each.